tiltbillings wrote:

christopher::: wrote:When Buddha Nature is conceptualized as a . . . .

It is still an unnecessary doctrine.
I think that depends on context, and on which version a person is holding on to... Buddha was known to say different things to different people depending on context, and on that person's situation, personality, no?
For Buddhist laypersons grieving the death of a loved one it may serve a useful purpose to think of one's dead mother or infant as having Buddha Nature, enlightenment potential. Such an idea may have helped millions to let go of their clinging or regret and work thru their grief.
That's just one example of the possible "helpfulness" and utility of the idea.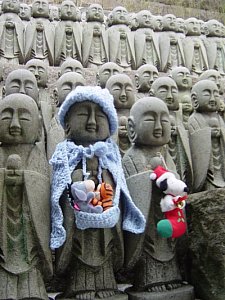 Baby Buddha Statues in Japan