Posts: 2
Joined: Mon Apr 14, 2014 4:58 am
Hello i am new here and wanted to say Hello
Last edited by
oliviaavaxj
on Thu Apr 17, 2014 1:34 pm, edited 3 times in total.
---
Welcome to DhammaWheel!
With metta,
Chris
---The trouble is that you think you have time---
---Worry is the Interest, paid in advance, on a debt you may never owe---
---It's not what happens to you in life that is important ~ it's what you do with it ---
---
Welcome to Dhamma Wheel!
---
"As the lamp consumes oil, the path realises Nibbana"
---
Posts: 1614
Joined: Mon Apr 07, 2014 4:06 pm
Location: Loch Lomond, via the High AND Low road....
You will not be punished
FOR
your 'emotions'; you will be punished
BY
your 'emotions'.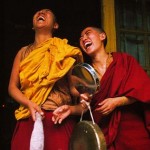 Pay attention, simplify, and (Meditation instruction in a nutshell) "Mind - the Gap."
'Absit invidia verbo'

-

may ill-will be absent from the word.
And mindful of that, if I don't respond,
this
may be why....
---
Welcome!
To study is to know the texts,
To practice is to know your defilements,
To attain the goal is to know and let go.

- Ajahn Lee Dhammadharo

With mindfulness immersed in the body
well established, restrained
with regard to the six media of contact,
always centered, the monk
can know Unbinding for himself.

- Ud 3.5

"Dont send the mind outside. Watch the mind right at the mind."

- Ajahn Dune Atulo
---
Users browsing this forum: No registered users and 17 guests