Dear Members,
This is Tiger Temple in Kanchanaburi, Thailand.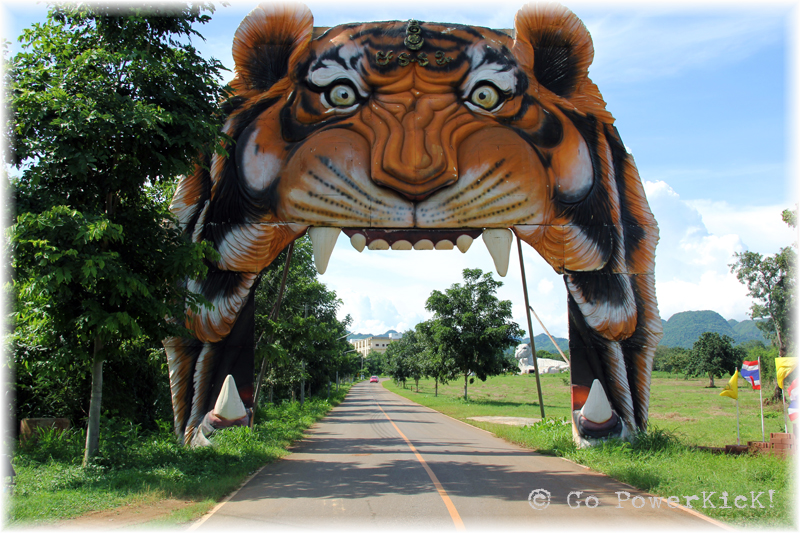 ***************
Since I visited Wat Paa Baan Taad to pay respect to Luangta Bua many times, I became friend with Upasika Misakaman Rujavichai who observes 8 precepts and stays at Wat Luangta Bua permanently. Yesterday she posted this cute picture @ Facebook....Please let me share with you all.
Tiger Temple Kanchanaburi, Thailand
------------------------------
And the picture inspired me to search for more pictures: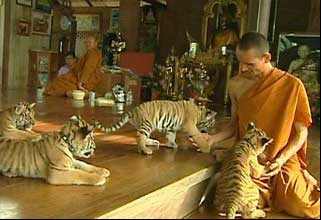 ------------------
And tourists can pictures with tigers too!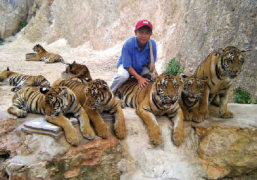 ---------------
This Tiger Temple is so close to beautiful/famous Saiyok WaterFall and Erawan WaterFall...I went to these 2 WaterFalls many years ago...loved to swim in those clear water pool...but those rocks so slippery !!
Saiyok WaterFalls
Erawan WaterFalls
Kanchanaburi, Thailand- Home of the Bridge on the River Kwai
************
Love love Kanchanaburi
yawares/tidathep