Dear friends,
I'm currently in Singapore visiting my folks. I visited the
Asian Civilisations Museum
yesterday and snapped many photos of Buddhist artefacts from South East Asia, China and South Asia. Most of these artefacts are from the 8th-15th centuries, if I remember correctly. A few are more recent.
As flash photography wasn't permitted, I had to work with a high exposure. So many of the photos are rather grainy and some are out of focus. But I hope you like them.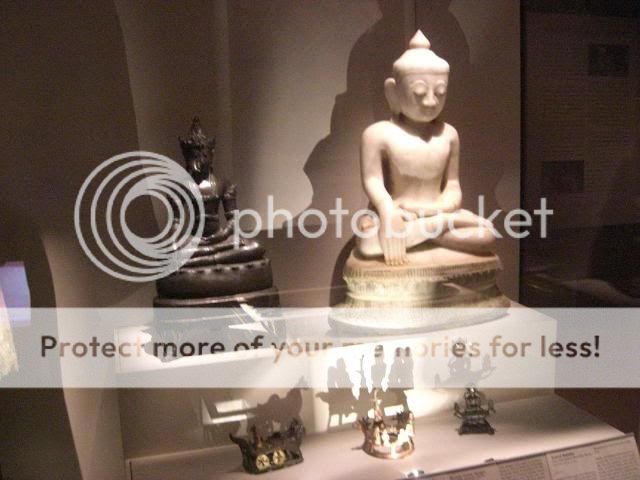 Thai and Burmese Buddhas
First Sermon
Thai and Khmer Buddhas
Thai Buddha
Another Thai Buddha
Yet another Thai Buddha
Buddha with Nagas (Khmer I think)
Khmer artefacts
Buddhapada (Thai I think)
Buddhapada
Dhammachakra in the middle of Buddhapada and other auspicious symbols
Buddhist with first four disciples (Burmese)
Burmese artefacts
More Burmese artefacts
Burmese kammavaca (excepts from the Vinaya I think)
Burmese kammavaca
Burmese scroll painting
Vietnamese Avalokiteshvara
Vietnamese Guanyin
Vietnamese monk and Guanyin
Vietnamese monk
Chinese Avalokiteshvara
Chinese Buddha
Chinese seated Guanyin
Guanyin and other Chinese deities
Indian Buddha
Emaciated Gotama
Life of Buddha
Crowned Buddha (Indian or Tibetan)
Sri Lankan artefacts
Tibetan vajras
Tibetan artefacts
Tibetan scrolls
Rupas on display in restaurant