Absolutely amazing - very good news!!!
---
Posts: 776
Joined: Wed Jun 10, 2015 10:07 pm
Mendocino Monks Return From Fiery Exile

https://www.nbcbayarea.com/news/local/M ... 29893.html
---
Wholesome virtuous behavior progressively leads to the foremost. -- AN 10.1
---
Posts: 776
Joined: Wed Jun 10, 2015 10:07 pm
We were extraordinarily fortunate to have experienced no damage to any of our structures, except possibly minimal damage to one of our ridge water tanks. There are likely many reasons for this blessing, with most of the credit going to the excellent work done by the multiple fire-fighting crews from many different areas. We also believe there must have been some very powerful protective forces on the property looking after the monastery as we had fires coming from several directions that seemed to unexpectedly reverse direction.
On a more mundane level, we feel that the fire protection measures that we took prior to the fire (defensible clearances around buildings, trail maintenance, fire breaks, emergency procedures, etc.) were also very helpful. One thing we learned from this fire is that even with the extensive measures we have taken, we need to do more.
https://www.abhayagiri.org/news/225-fun ... aintenance
---
Ajahn Sucitto's reflections on this event:
As you may know, forest fires recently went raging through northern California. They were moving at twenty-three feet a second, throwing fire balls out a mile ahead of themselves; 5,500 people lost homes and businesses, and 100,000 people were displaced. Abhayagiri monastery, sitting in the midst of this, was evacuated just before the fire reached the area ... A few days later, the community were given the all-clear to return – to find that although neighbouring properties had been torched, the monastery was unscathed. Firefighters were in awe and couldn't understand why the flames had swept down the hillside, touched the two-foot wide trail that circles the monastery – and turned back. For a Buddhist devotee, there's a simple explanation: the monastery, originally gifted by the Sino-American Buddhist Association by Master Hsuan Hua, and now the abiding place of Ajahn Pasanno and a community of practising samanas, is a 'puññakhetta' - a field of goodness where the fires of greed, hatred and delusion are constantly being extinguished. It is therefore protected by its puñña.
As ever, the whole piece is worth reading and thinking about:
http://sucitto.blogspot.co.uk/2017/10/t ... f-vow.html
---
In this world with its ..., Māras, ... in this population with its ascetics.... (AN 5.30).
------
We are all possessed - more or less.
------
And what, bhikkhu, is inward rottenness? Here someone is immoral, one of evil character, of impure and suspect behaviour, secretive in his acts, no ascetic though claiming to be one, not a celibate though claiming to be one, inwardly rotten, corrupt, depraved. This is called inward rottenness."
SN 35.241
------
https://justpaste.it/j5o4
---
Posts: 776
Joined: Wed Jun 10, 2015 10:07 pm
https://www.abhayagiri.org/gallery/
Fire came down from the ridge, stopping around Goat's Creek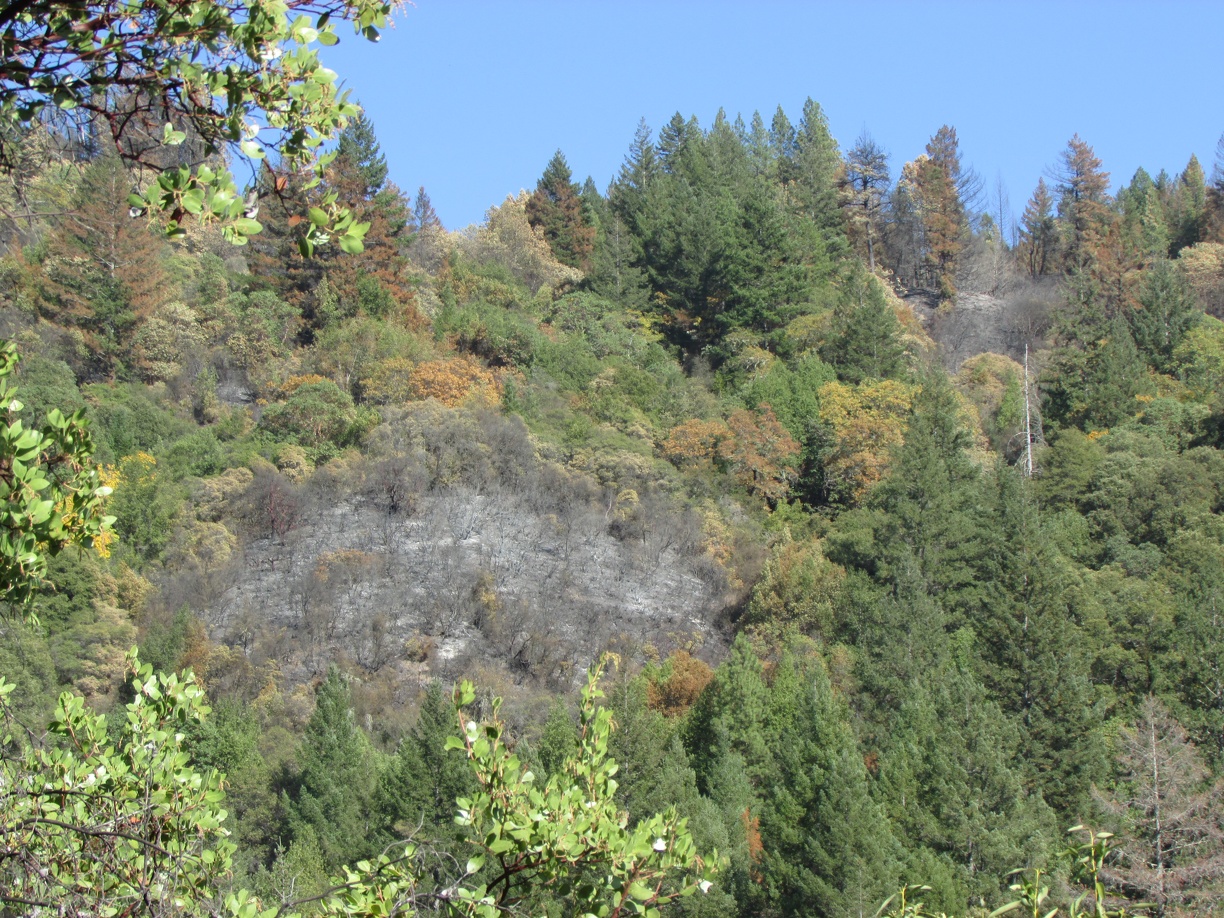 Ajahn Chah shrine had fire on both sides, but didn't burn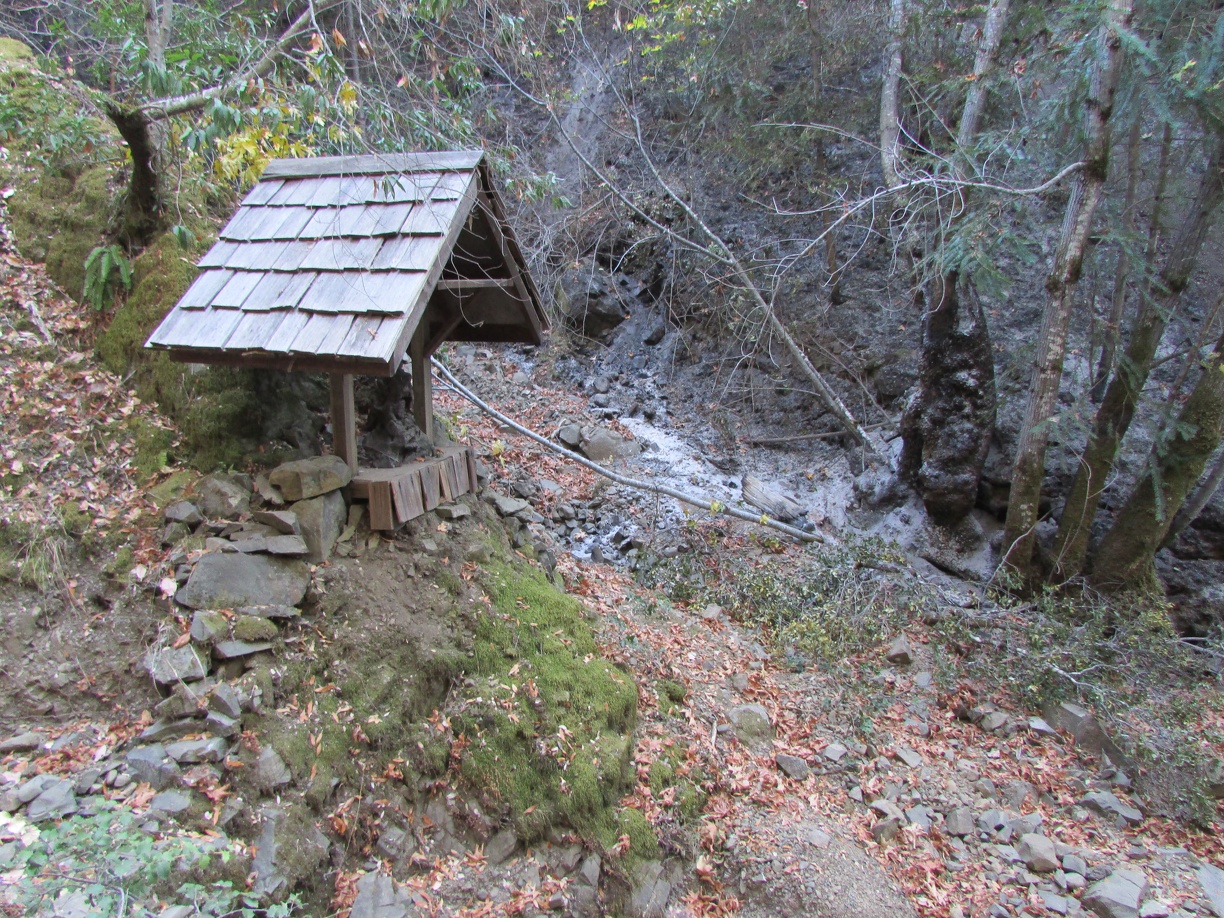 ---
The Catholic Holy Transfiguration Monastery didn't get burned either.


.
---
I repeat my question:
Does anyone have the firefighters' testimony? - (or know where we can get it).
The pictures are a real evidence, indeed! - All these ashes next to Ajhan Chah shrine is quite impressive - so such a wonderful occurrence must be related somewhere in the local press, by now.
It's just that I wish I had more from the guys, who lived that incredible "hair raising on end" experience.
I guess that this is not something that a fire fighter lives everyday.
--------------
Yeah!, they also relate their miracle, on their site:
Cal Fire used our Monastery as their base for a couple of days as the flames slowly descended towards the Retreat House, and seeing the handwriting on the mountain, they finally cut a huge firebreak from the high ridge all the way down to Tomki Road, thus sparing our vulnerable structures, including the Sacred Temple.
In this world with its ..., Māras, ... in this population with its ascetics.... (AN 5.30).
------
We are all possessed - more or less.
------
And what, bhikkhu, is inward rottenness? Here someone is immoral, one of evil character, of impure and suspect behaviour, secretive in his acts, no ascetic though claiming to be one, not a celibate though claiming to be one, inwardly rotten, corrupt, depraved. This is called inward rottenness."
SN 35.241
------
https://justpaste.it/j5o4
---
Users browsing this forum: No registered users and 21 guests