alan wrote:I'd call it an alternate universe. One where facts have no meaning.
Indeed "alternate" seems more accurate.
But actually, I have come to realize how much Trump supporters love facts, and are very sharp about them... as long as they reinforce their immutable opinion on what reality is and who people are. Take for example this article:
Trump fires back at Bill Clinton over election comments
, which contains the following
analysis
showing pretty accurately the Clintons' hypocrisy: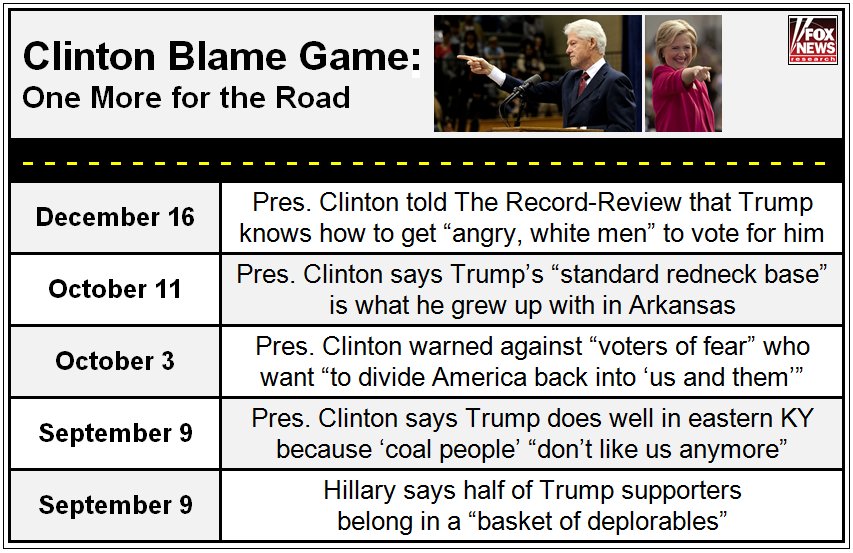 But the interesting thing is that this very sharp and accurate criticism is used as a smoke screen to divert the attention of the readers from an incomparably worse hypocrisy: the fact that Trump, given the very narrow margins by which he swung the key states, owes his electoral win to a large scale media campaign about a purported additional investigation on Clinton's email, emphasized among others by one of his close supporters,
Giuliani
, which turned out in recent days to have no grounds in reality.
In short, Trump won because he and his allies lied about how corrupt his opponent was and managed to get their lies backed by the FBI. But the diversion still works perfectly well with right-wing leaning readers. Which goes to show how accurate this analysis by Alan Curtis is (thanks to Mr Man for pointing out this video:)