Hello Dhammawheelers,
With a recent
update
on Leigh Brasington's website, I thought I'd share a new chart he built along with some other Gradual Training comparisons that were already available.
Roderick Bucknell's
The Buddhist Path to Liberation: An Analysis of the Listing of Stages
Sekha's
Sekha Paṭipadā
(Click the table for details)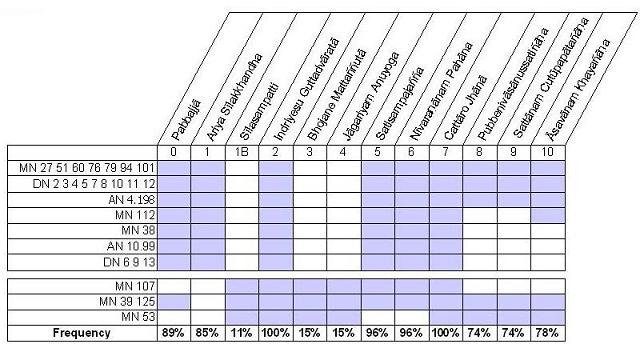 Leigh Brasington's
The Factors of the Gradual Training As Found in Various Suttas
(Click the table for details)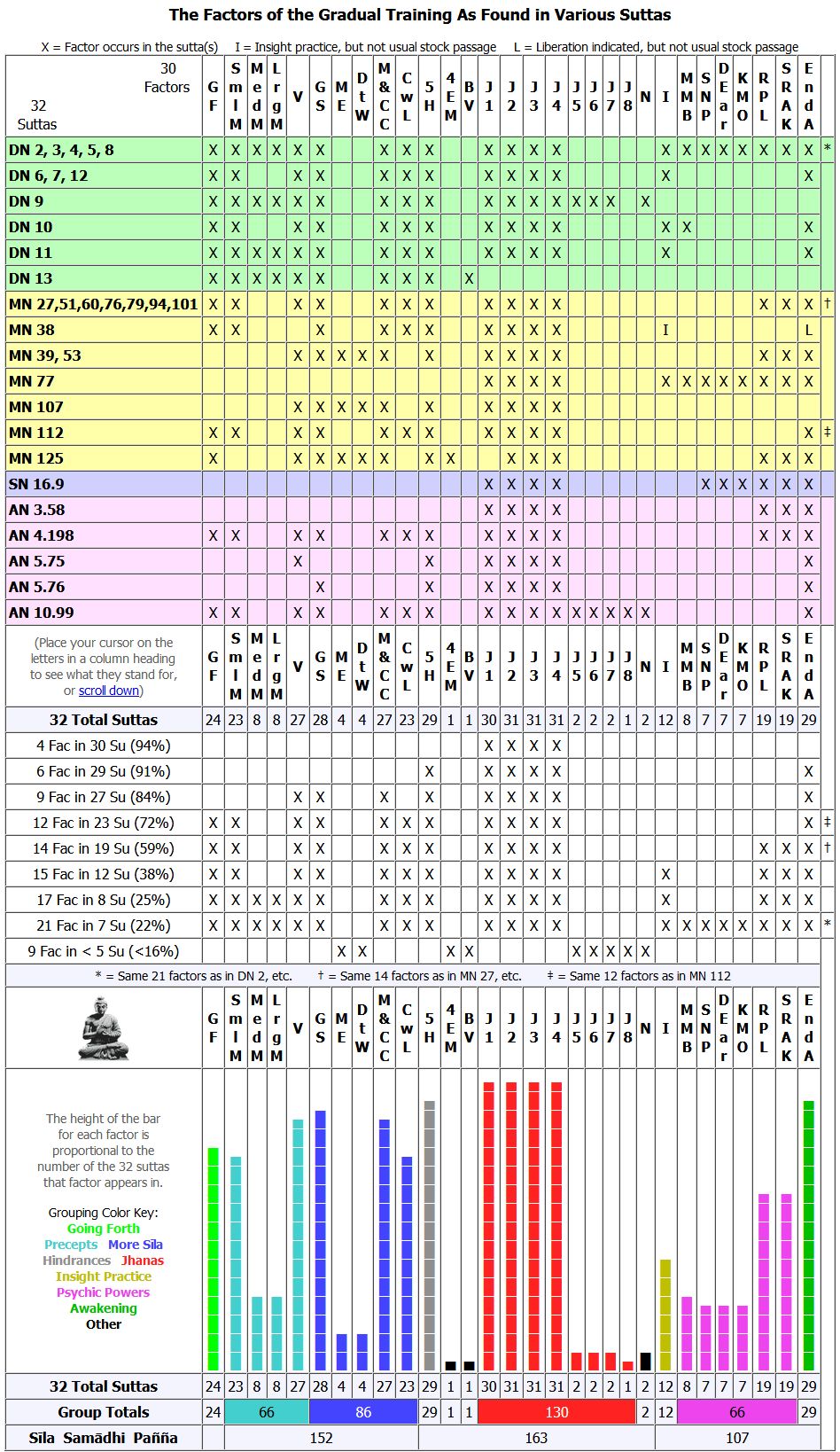 (Ordered chronologically from oldest to newest and all credit goes to the authors)
I found that all of them have unique and interesting details. Feel free to share details that are not found here or other insightful comments.
May you all be well.