Dear Members .......HAPPY EASTER !!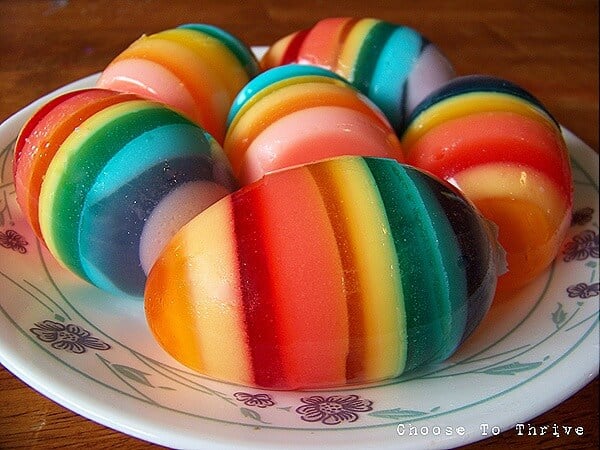 Once I asked my dhamma-brother, Dr.Han Tun, about Prince Ajatasattu, he gave me this story..and he always gives me hard to find Dhammapada/jataka stories..that I've never heard before.
I can feel his kindness toward me since the day I join SD/JTN. I'm the only one that he calls 'sister'. So I often tell him that I love him, though he never says that he loves me back...I know that he loves me as a kalayanamitta..but more as a sister..he's older than me/Tep..he/Tep discuss Dhamma online for more than 10 years..I just join the groups last year..but I know him long before.. because Tep always talks about him everyday for the past 10 years
Dr.Han Tun is truly a dhamma-gentleman..very hard to find!!
***********
The Duties of Children
[From Dr.Han Tun,MD]
Children must support parents in return when they have income; must look after parents' affairs on their behalf; must keep the tradition of the family; must behave towards parents to be worthy of their inheritance and they must give alms for departed parents and must share merit with them.
Good parents' love is boundless and they treat their children with very tender care and give the best education for their good and future welfare. They merit children's gratitude, respect, obedience and care especially in their old age. As soon as they know an embryo is conceived the wife and husband happily and tenderly care for it. The expectant mother has to forgo hard work or some pleasures in order to give birth to a healthy child. Her husband also has to try to get more money in order to bring his child up or sacrifice some of his indulgences to save money for his child.
After their child is born, their happiness is beyond description, and the baby is nursed with tender care, and the urine and stool are cleared without the least complaint or disgust, and then they are always anxious to provide the best of health, education, wealth and so on for their child, and they nurture their child to the best of their ability. Parents always regard their son and daughter, whatever their age, as babies and they tend to admonish them. They never complain about going to the aid of their children when their children are in financial, social or legal difficulties. They are ready to protect and care for their beloved ones at the risk of their own lives, their property and health. The kindness and love of parents are so much and so great that parents cannot be repaid in full.
******************
Prince/King Ajatasattu
In the lifetime of the Buddha, there was a king in India who was given the name 'Ajatasattu' which means 'enemy of his father before he was born' because when he was conceived his mother had a strong desire to drink his father's blood. So, his father pierced his right arm with his royal knife and took blood out and gave it to his wife. Royal fortune-tellers said "The child will murder his father." When his mother heard about it, she wanted to have an abortion but her husband did not allow her to do so even though he realised the danger to his life.
When Ajatasattu grew up, he associated with Devadatta, an evil - minded bhikkhu. Taking Devadatta's advice, he tried to kill his father even though he came to the throne in accordance with his father's wish. He ordered his men to imprison and starve his father to death. And then he ordered his men to cut the sole of his father's feet and to put salt in the wounds and to roast the feet on a fire. Finally, his father passed away. Al the same time, his wife gave birth. When the king heard the news, happiness and affection permeated his whole body, and his father immediately came into his mind. He thought that his father would also have had the same feeling of joy. He ordered his men to set his father free at once. But, he was horrified by the news of his father's death. There was no help for it. He asked his mother if his father loved him. His mother replied "You should know how your father loved you in view of the following incidents; even though he was aware of the danger to his life from you, he never allowed you to be murdered. And then when you were young, you had a whitlow. One day you could not sleep very well because of the pain and you cried bitterly. So, your father cuddled you and put your finger in his mouth to warm it to get you off to sleep. You got over it and fell asleep. While you were sleeping, your whitlow burst in his mouth. But, instead of spitting out the pus, your father swallowed it because he was afraid you might wake up."
When Ajatasattu heard his mother's reply, he was in anguish over the loss of his father and he repented of what he had done. From that time, he could not get to sleep because he always had nightmares.( DA Samannaphala Sutta)
************
Children might not realise their parents' generosity when they are young. But, when they become parents themselves, they should know how worthy parents are of gratitude.
Foolishly, some young people might think that they become human beings because of their parents' passion or lust, and their parents have to look after them by law or for their own satisfaction: because of that, there is no need to take gratitude to parents into account.
In any case, whether or not we become human beings by nature or by our parents' passion, we are indebted to our parents because they care for us before we are able to look after ourselves.
Thinking of their indebtedness to parents children should help their parents in housework and look after them in illness, and even if they cannot give material support to them, at least they should be concerned about their spiritual welfare or should obey and behave respectfully towards them so that they can live happily for the rest of their life.
If they do so, they will gain the praise of their parents and their neighbours. That home in which they live will be blessed with prosperity and happiness, peace and harmony.
*******
Do you know that Ajita was the son of King Ajatasattu and Queen Kancanadevi ????
Please click:
http://dhammawheel.com/viewtopic.php?f=21&t=12713
yawares/tidathep