Posts: 11
Joined: Tue May 27, 2014 10:09 pm
---
Posts: 1614
Joined: Mon Apr 07, 2014 4:06 pm
Location: Loch Lomond, via the High AND Low road....
You will not be punished
FOR
your 'emotions'; you will be punished
BY
your 'emotions'.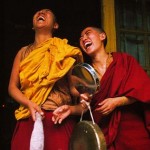 Pay attention, simplify, and (Meditation instruction in a nutshell) "Mind - the Gap."
'Absit invidia verbo'

-

may ill-will be absent from the word.
And mindful of that, if I don't respond,
this
may be why....
---