Have a good day Paul.
---
Posts: 275
Joined: Thu May 21, 2009 12:25 pm
Location: New Delhi, India
Happy B'day!!
"Take rest, take rest."
-S.N.Goenka
---
Posts: 1603
Joined: Wed Dec 31, 2008 12:47 am
Location: Bridge on the River Kwae
Many happy returns Paul...today, and everyday...
---
From one Paul to another -- Happy Birthday ! ! !
And thanks for all you do around here.
"To reach beyond fear and danger we must sharpen and widen our vision. We have to pierce through the deceptions that lull us into a comfortable complacency, to take a straight look down into the depths of our existence, without turning away uneasily or running after distractions."

-- Bhikkhu Bodhi
"No man ever steps in the same river twice, for it's not the same river and he's not the same man."

-- Heraclitus
---
Happy Birthday Retro!!
'You cannot stop the birds of unhappiness flying around your head, but you dont have to allow them to make nests in your hair '
Chinese Proverb.
---
May your birthday be happy and the coming year even happier. All best wishes,

LE
---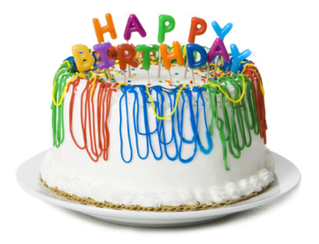 Last edited by
LauraJ
on Tue Nov 03, 2009 6:07 am, edited 1 time in total.
Dharma Wheel
Buddha Blog
Conquer the angry man by love. Conquer the ill-natured man by goodness. Conquer the miser with generosity. Conquer the liar with truth. -The Dhammapada
---
Site Admin
Posts: 18135
Joined: Tue Dec 30, 2008 9:52 pm
Location: Melbourne, Australia
Contact:
Thanks everyone!
I've just come back from a 4 day camping trip with my family to Echuca, on the Victoria / New South Wales border. It was a lot of fun, but also really hot! It makes you realise how much we come to rely on air conditioning nowadays! We had to find creative ways to keep cool such as going ten-pin bowling (where I bowled my second ever 200 game!) and to the movies where we watched an excellent movie about a bodhisattva named Astro Boy. We also spent a lot of time at the swimming pool because my son Bennett loves swimming pools! I managed not to get sunburnt, so am pleased about that.
Back to work tomorrow, for a 3 day week.
Metta,
Retro.
"Do not force others, including children, by any means whatsoever, to adopt your views, whether by authority, threat, money, propaganda, or even education."
- Ven. Thich Nhat Hanh
"The uprooting of identity is seen by the noble ones as pleasurable; but this contradicts what the whole world sees."
(Snp 3.12)
"To argue with a person who has renounced the use of reason is like administering medicine to the dead"
- Thomas Paine
---
Hmmmm. Very full of the force young Skywalker is.....
It makes me feel tired just to read about it.
---