---
What if the guru come out of his deep state when no body is watching? Lets hope the door of the deep freezer can be opened within!
---
the article wrote:His son Dilip Jha, 40, claims his late father's followers are refusing to release his body as a means of retaining control of his vast financial empire.
I wouldn't be surprised.
Namo tassa bhagavato arahato samma sambuddhassa
Namo tassa bhagavato arahato samma sambuddhassa
Namo tassa bhagavato arahato samma sambuddhassa
---
Looks like he will have to put his travel plans on ice for a while.
"To these too I teach the Dhamma which is lovely in its beginning, lovely in its middle and lovely in its ending, in spirit and in letter, I display to them the holy life, perfectly fulfilled and purified."
- from the Desanaa Sutta
---
Posts: 2666
Joined: Sat Jan 03, 2009 2:38 am
Location: Gallifrey
The late – or living – guru, who was in his seventies, established his sect in 1983 (...)
I was born in that year. Is this a good omen?
He turns his mind away from those phenomena, and having done so, inclines his mind to the property of deathlessness: 'This is peace, this is exquisite — the resolution of all fabrications; the relinquishment of all acquisitions; the ending of craving; dispassion; cessation; Unbinding.'
(Jhana Sutta - Thanissaro Bhikkhu translation)
---
Posts: 1614
Joined: Mon Apr 07, 2014 4:06 pm
Location: Loch Lomond, via the High AND Low road....
What does it portend though?

THAT is the question......
You will not be punished
FOR
your 'emotions'; you will be punished
BY
your 'emotions'.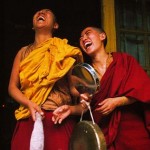 Pay attention, simplify, and (Meditation instruction in a nutshell) "Mind - the Gap."
'Absit invidia verbo'

-

may ill-will be absent from the word.
And mindful of that, if I don't respond,
this
may be why....
---