"He, the Blessed One, is indeed the Noble Lord, the Perfectly Enlightened One;
He is impeccable in conduct and understanding, the Serene One, the Knower of the Worlds;
He trains perfectly those who wish to be trained; he is Teacher of gods and men; he is Awake and Holy. "
--------------------------------------------
"The Dhamma is well-expounded by the Blessed One,
Apparent here and now, timeless, encouraging investigation,
Leading to liberation, to be experienced individually by the wise. "
---
Posts: 1614
Joined: Mon Apr 07, 2014 4:06 pm
Location: Loch Lomond, via the High AND Low road....
Oddly enough, a girl friend (A friend who happens to be a girl) told me some time ago, "God, you're such a square!"
What surprised me more was not so much that she described me thus, but more that she even knew the term or what it meant. I thought the term had died out with the advent of the fast-moving technological 80's...!
So I'm a square -
and
Hip.
I swear, there's a song in there somewhere.
(I would add, others present hotly disagreed with her. The reasons she called me thus were shot down in flames, but again, not by me.....)
You will not be punished
FOR
your 'emotions'; you will be punished
BY
your 'emotions'.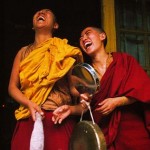 Pay attention, simplify, and (Meditation instruction in a nutshell) "Mind - the Gap."
'Absit invidia verbo'

-

may ill-will be absent from the word.
And mindful of that, if I don't respond,
this
may be why....
---
Users browsing this forum: No registered users and 44 guests